Proudly presenting Eskimonde!


We're celebrating a decade of Eskimo Recordings and you're invited!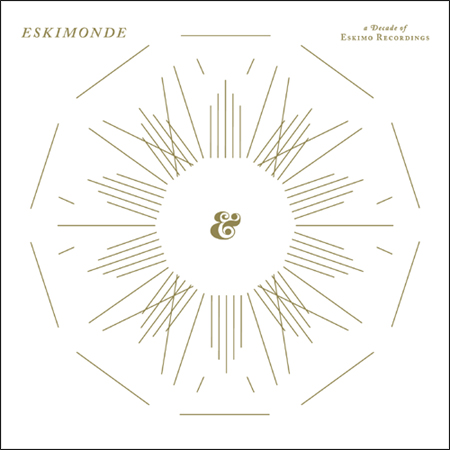 Beginning of November, Eskimo will release 'Eskimonde', a luxurious 5CD box set. The two first cd's are retrospective and select the very best from our extensive back catalogue. CD 3 includes 12 new and unreleased remixes from the likes of DJ Harvey, Solomun, Deetron, Moonlight Matters... Yes, that Oliver remix from We Can't Fly is included too! To conclude in style, there are two bonus mixes from The Glimmers, including a few exclusives too. The box will also include a poster featuring a decade of Eskimo artwork. Check out the tracklist below for all details!

We'd also like to invite you to the Eskimonde release party on the 31st of October in our homebase Ghent in Belgium. Check the event page for all details, but we can already tell you that Aeroplane, The Glimmers, The Living Islands and Villa will all be spinning the decks. There will be more Eskimonde parties around the world, stay tuned for more info!





Tracklist:

CD1 – Retrospective Part 1
1. Ilya Santana - Transborder (Letherette Remix)
2. Hot Toddy feat. Ron Basejam - I Need Love (Morgan Geist's Love Dub)
3. Lindstrøm & Prins Thomas - Boney M Down
4. Aeroplane - Caramellas (Original)
5. Simone Fedi - Bitter Devotion (Ewan Pearson Extended Remix)
6. Downtown Party Network - Days Like These (Vocal)
7. Bottin & Rodion - Galli (Give It Up) (Edit)
8. Hiem - Clubscene popscene (A just us Diskopop version)
9. Stratus - Footprints
10. Reverso 68 - Piece Together (Todd Terje Spinning Star Mix)
11. Low Motion Disco - Things Are Gonna Get Easier (Sebastien Tellier Vocal Remix)
12. Allez Allez - African Queen (Quiet Village Dub)

CD2 – Retrospective Part 2
1. Low Motion Disco - Love Love Love (Aeroplane mix)
2. LSB - Original Highway Delight
3. Maelstrom - Petrichor
4. Aeroplane - Without Lies (Breakbot Remix)
5. Reverso 68 - Tokyo Disko Part 1
6. In Flagranti - Personal Angst
7. Visti & Meyland - Yes Maam (All Nite Long) (Trentemøller Remix)
8. Allez Allez - Allez Allez (Lindstrom & Prins Thomas Remix)
9. Dance Disorder - My Time (Radio Slave's Rekids Tribe Mix)
10. The Neon Judgement - TV Treated (Tiga's Treated Vox)
11. The Sexmachines - Okay (Whitey Mix)

CD3 – Remixed
1. Aeroplane - We Can't Fly (Oliver Remix)
2. Low Motion Disco - Love Love Love (Solomun Edit)
3. Kris Menace Presents Stars On 33 - Something You Can Feel (Reverso 68 Remix)
4. West Phillips - (I'm just a) Sucker For A Pretty Face (Surrender! Remix)
5. Dirty Minds - I'm For Pleasure (Claptone Remix)
6. L.H.A.S. INC. - A Feeling (It's A Fine Line Remix)
7. Aeroplane - I Don't Feel (Deetron Remix)
8. Dr. Beat From San Sebastian - Mediterraneo (Dj Harvey Remix)
9. Blende - Fake Love (The Living Islands 'Tropical Doom' Dub)
10. Jean Winner - Alive And Kicking (Zimmer Remix)
11. Drop Out Orchestra - Sun Machine (diskJokke Remix)
12. Allez Allez - African Queen (Moonlight Matters 'I Love Grace Jones' Remix)

CD4 – Mix 1 : The Glimmers - Mo's Selection

CD5 – Mix 2 : The Glimmers - Dave's Selection


Eskimo Recordings website - facebook - twitter - soundcloud - youtube - email



back
Eskimo Recordings is a N.E.W.S. NV label.