ESKIMO NEWS
Prins Thomas releases new mix on Eskimo


Prins Thomas takes a bow to the original New York nightclub with his new three disc compendium mischieviously entitled 'Paradise Goulash', a marathon adventure into his ingenious and ground-breaking style.

One of Norway's most renowned musical exports, Prins Thomas has fashioned a fresh direction for dance music. As with his peers Todd Terje, Hans-Peter Lindstrom, and some of the city's legendary characters like the mysterious DJ Strangefruit, he has the very laid-back nature of his Oslo residence to thank for encouraging his path, one that has created a global ongoing fascination with retro futurism and cosmic oddities.

Prins Thomas' relationship with the esteemed Eskimo label from Belgium began with the "L&PT" album together with Lindstrom ten years ago, followed by the mix-cd 'Cosmo Galactic Prism' eight years ago. This project brings him full circle back to the imprint. His unending eclecticism is indulged in heavily in 'Paradise Goulash', each disc a gentle wander within the musical mind of 'the Prins', enlisting the help of some superior production talents from the notorious Robert Hood, Actress, Marcellus Pittman, Young Marco, I:Cube and Hieroglyphic Being, as well as wholly obscure material unlikely to have been heard before.

"The music contained within is a willfully diverse collection of music that I hope you'll find pleasing to your ears. Much like a bowl of goulash, not all the ingredients might be to your liking. It is undeniably more rustic roadside tavern than refined dining but I hope you already trust me behind the pots and pans. I have been spoilt for choice by the many fine ingredients available to me and have become somewhat blinded in compiling the final tracklist. However, the end result has now been tested on my nearest and dearest to approval. I present to you, my own special "Paradise Goulash." Prins Thomas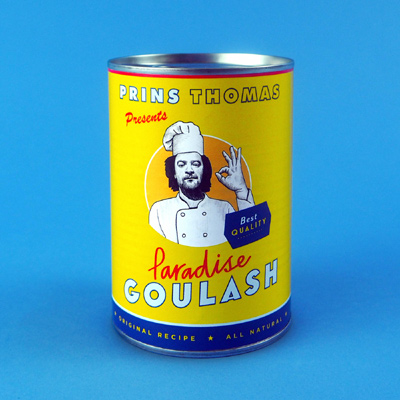 Paradise Goulash is being released in various formats:
3CD (mixed): Rough Trade / Amazon / Bol / Fnac
3LP (unmixed selection of tracks from the mix): Juno / Deejay / Phonica
Limited tin can (incl. a memory-stick with the three mixes as mp3's): Juno / Deejay / DiscoPiu
Digital download (3 mixes + all unmixed tracks): iTunes / Beatport / Juno Download

Here are some online tasters: Youtube / Soundcloud


Furthermore Prins Thomas made a few edits and alternative versions of tracks featured in his mix.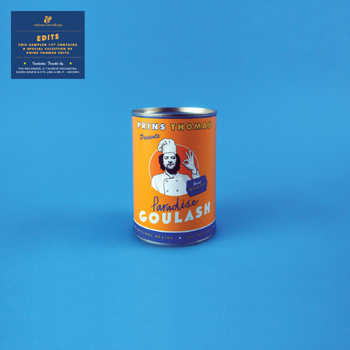 Edits: Soundcloud
12": Piccadilly / Redeye / Bordello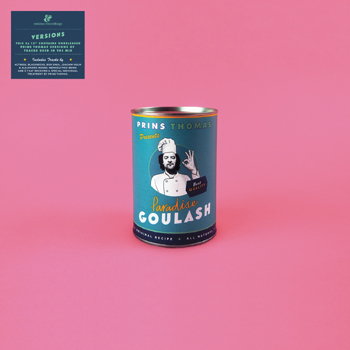 Versions: Soundcloud
2LP: Juno / Deejay / Decks
Download: Beatport / iTunes
Stream: Spotify / Apple Music



New Horixon single out now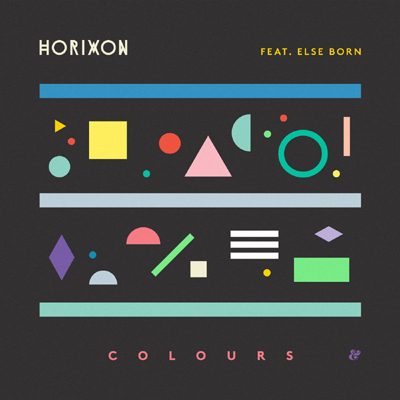 Horixon return to Eskimo with 'Colours', featuring the alluring vocals of Else Born from Norway's finest pop export, Philco Fiction, and remixes from Croatian DJ hero Petar Dundov and Glasgow duo Illyus & Barrientos.

"I've been a fan of Philco Fiction for years, after seeing them perform in London," Andrew Armstrong from Horixon explains. "I really love her songwriting and voice, it's so beautiful and intriguing. We had the chance to send her some music. The song was meant to be restructured, but we loved the way it rambled along and the little hooks cross referenced each other, so although it's not a typical structure it still builds and evolves. It's our favourite Horixon track so far".

"Bangkok in October & 'Autumn Leaves'. Instead of dwelling on summers & lovers long gone, I wanted to meditate on that good type of longing, a longing for something new. Every leaf falling, every nuance of color a sign of change. A celebration". Turid Alida aka Else Born

Following on from the successful 'Hold It Like I Own It ' release, Horixon have created another grooveheavy record, with luscious vocals running throughout. Sorrowful strings combined with warm synths create a stirring piece of electro pop. The club mix speeds things up, whilst the Petar Dundov and Illyus & Barrientos remixes ramp up the bassline, and complete this beautiful package.

Stream: Beatport / Apple Music / Spotify / Youtube / Soundcloud
Download: Beatport Pro / iTunes



Out now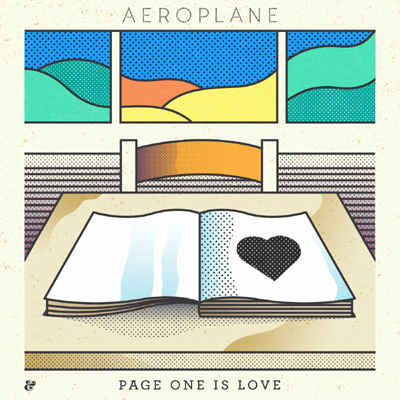 No stranger in the Eskimo camp, Belgium-based Aeroplane makes a welcomed return to the label with 'Page One Is Love', featuring two wholly inspired original tracks and stellar remixes from CASSARA and Ten Ven.

"In both songs I wanted to try to emulate elements of some early house records I love. Specifically, the simple yet elaborate chords riffs, which are what I've always been most drawn to. The other element I wanted was a chopped vocal sample. I couldn't find any that worked, so I made some myself (thanks Jamie & Vanessa!). I'm hoping the end result are two musical, danceable, positive tracks!" "If life is a book, page one is LOVE." Aeroplane

The title track features the voice of Jamie Principle, carrying the essence of summer with elevating melodies and shimmering synths, whilst packing plenty of punch with an infectious bassline. Following in the same suit 'Dancing With Each Other' is another delightful slice of disco-tinged house. CASSARA takes the reins to remix 'Page One Is Love' with a strong focus on the piano melody, while Ten Ven (MTA / Noir) remixes 'Dancing With Each Other' giving it some weighty percussion.

Stream: Beatport / Apple Music / Spotify / Youtube / Soundcloud
Download: Beatport Pro / iTunes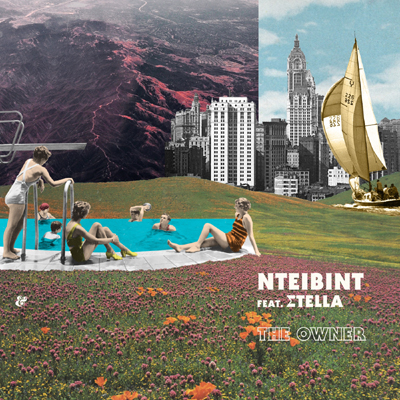 NTEIBINT makes a welcomed return to Eskimo Recordings with 'The Owner', featuring the angelic voice of Stella. Anoraak and Justin Faust also deliver stunning remixes.

Having worked together to deliver the highly successful 'Never Without You' on Eskimo last year, NTEIBINT and Stella keep standards sky high with another electrifying slice of electronic pop in 'The Owner'. Also appearing on Eskimo's 'The Orange Collection', French artist Anoraak offers an elevating remix with radiant piano keys. Justin Faust injects a sense of warmth into his remix with blissful, smooth synths. The release is completed with a beautiful 'Beatless Version' and 'Extended Mix'.

Stream: Spotify / Youtube / Soundcloud
Download: iTunes / Beatport Pro



Aeroplane video


No need to introduce Aeroplane and we're pretty sure you still remember Benjamin Diamond from his monster hit 'Music Sounds Better With You' with Stardust. They got together in the studio and made 'Let's Get Slow'.

This fantastic summer tune now also has a great video!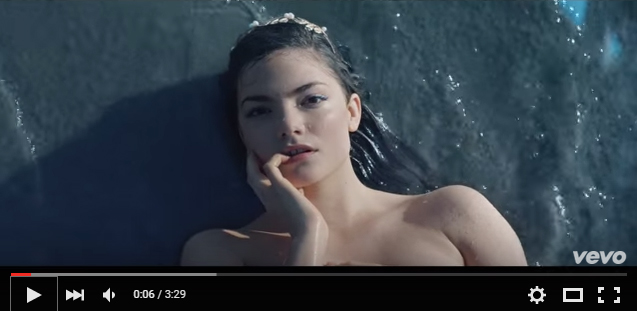 Stream: Spotify - Youtube - Soundcloud
Download: iTunes - Beatport



Mixtapes


Here's our latest selection of podcasts for you: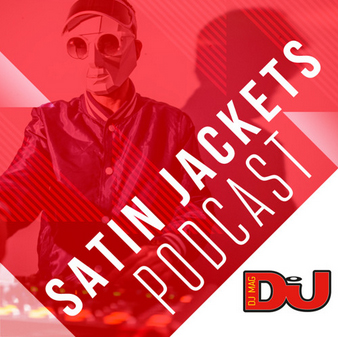 This Soft Machine: Purple Sneakers / The Ransom Note

Satin Jackets: DJ mag

Nteibint: Purple Sneakers

Horixon: Soundcloud



Remixes


Aeroplane did a remix for Banks.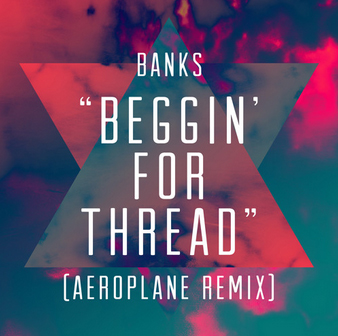 Satin Jackets from his side reworked Moullinex.



Out now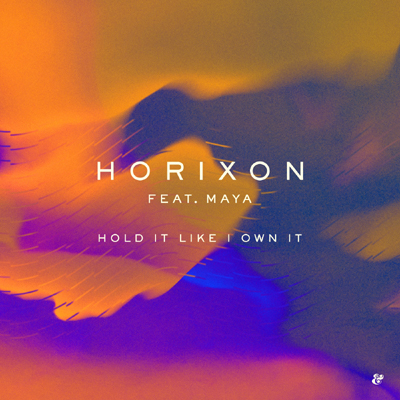 Horixon are back on Eskimo with 'Hold It Like I Own It', a seductive vocal track complete with remixes from This Soft Machine and Hermigervill. 'Hold It Like I Own It' is an indelible and radiant record featuring the flawless vocals of Maya and co-written with Karin Park. The second original track, 'Burnt Orange' is a slick piano driven club track, shadowy with melancholic synths. Soft Machine and Hermigervill are on remix duty and an extended mix completes the package. This Soft Machine is infamous for his work with Nicolas Jaar's Other People while Hermigervill is one of the backbones of the Icelandic music scene, providing a rework reminiscent of the early days of Ewan Pearson.

Stream: Spotify - Youtube - Soundcloud
Download: iTunes - Beatport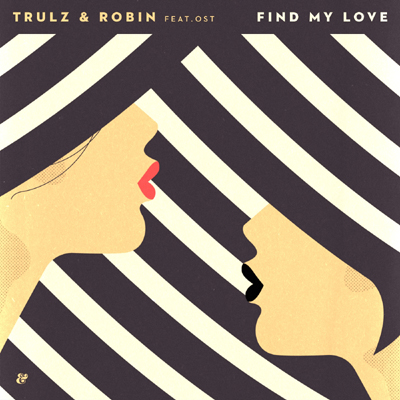 Following releases on Prins Thomas' labels Full Pupp & Rett I Fletta and the seductive 'Me To You' on Eskimo Recordings at the end of last year, 'Find My Love' marks the return of Oslo-based production pair Trulz & Robin. 'Find My Love' features the vocal funk from the renowned Ost from diynamic duo Ost & Kjex. It's another quality example of the exciting things that are happening in the Norwegian club scene nowadays. The uplifting original comes with a darkly sensual, slow-burning groovy remix by Israeli-born, Berlin-based producer Moscoman.

Stream: Spotify - Youtube - Soundcloud
Download: iTunes - Beatport