ESKIMO NEWS
Out now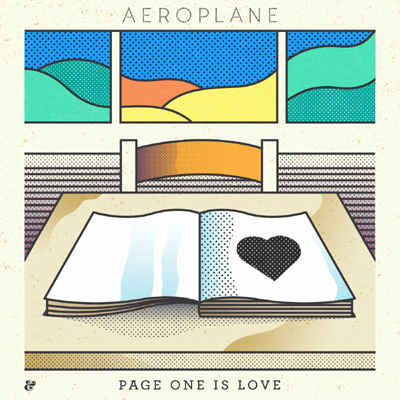 No stranger in the Eskimo camp, Belgium-based Aeroplane makes a welcomed return to the label with 'Page One Is Love', featuring two wholly inspired original tracks and stellar remixes from CASSARA and Ten Ven.

"In both songs I wanted to try to emulate elements of some early house records I love. Specifically, the simple yet elaborate chords riffs, which are what I've always been most drawn to. The other element I wanted was a chopped vocal sample. I couldn't find any that worked, so I made some myself (thanks Jamie & Vanessa!). I'm hoping the end result are two musical, danceable, positive tracks!" "If life is a book, page one is LOVE." Aeroplane

The title track features the voice of Jamie Principle, carrying the essence of summer with elevating melodies and shimmering synths, whilst packing plenty of punch with an infectious bassline. Following in the same suit 'Dancing With Each Other' is another delightful slice of disco-tinged house. CASSARA takes the reins to remix 'Page One Is Love' with a strong focus on the piano melody, while Ten Ven (MTA / Noir) remixes 'Dancing With Each Other' giving it some weighty percussion.

Stream: Beatport / Apple Music / Spotify / Youtube / Soundcloud
Download: Beatport Pro / iTunes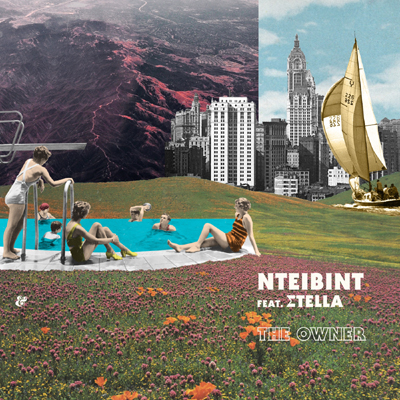 NTEIBINT makes a welcomed return to Eskimo Recordings with 'The Owner', featuring the angelic voice of Stella. Anoraak and Justin Faust also deliver stunning remixes.

Having worked together to deliver the highly successful 'Never Without You' on Eskimo last year, NTEIBINT and Stella keep standards sky high with another electrifying slice of electronic pop in 'The Owner'. Also appearing on Eskimo's 'The Orange Collection', French artist Anoraak offers an elevating remix with radiant piano keys. Justin Faust injects a sense of warmth into his remix with blissful, smooth synths. The release is completed with a beautiful 'Beatless Version' and 'Extended Mix'.

Stream: Spotify / Youtube / Soundcloud
Download: iTunes / Beatport Pro



Aeroplane video


No need to introduce Aeroplane and we're pretty sure you still remember Benjamin Diamond from his monster hit 'Music Sounds Better With You' with Stardust. They got together in the studio and made 'Let's Get Slow'.

This fantastic summer tune now also has a great video!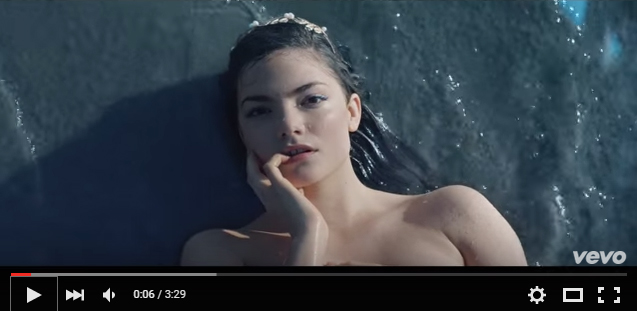 Stream: Spotify - Youtube - Soundcloud
Download: iTunes - Beatport



Mixtapes


Here's our latest selection of podcasts for you: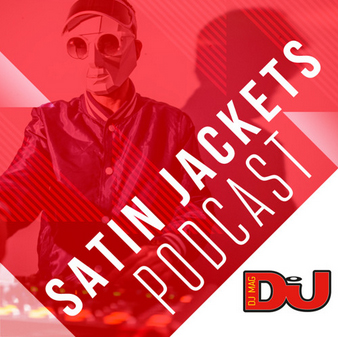 This Soft Machine: Purple Sneakers / The Ransom Note

Satin Jackets: DJ mag

Nteibint: Purple Sneakers

Horixon: Soundcloud



Remixes


Aeroplane did a remix for Banks.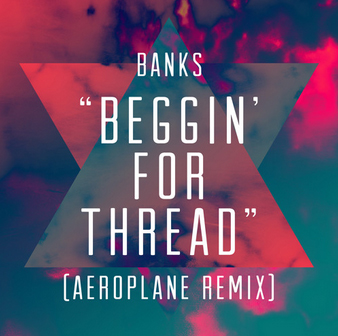 Satin Jackets from his side reworked Moullinex.



Out now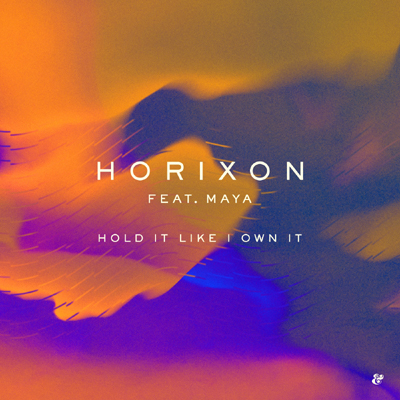 Horixon are back on Eskimo with 'Hold It Like I Own It', a seductive vocal track complete with remixes from This Soft Machine and Hermigervill. 'Hold It Like I Own It' is an indelible and radiant record featuring the flawless vocals of Maya and co-written with Karin Park. The second original track, 'Burnt Orange' is a slick piano driven club track, shadowy with melancholic synths. Soft Machine and Hermigervill are on remix duty and an extended mix completes the package. This Soft Machine is infamous for his work with Nicolas Jaar's Other People while Hermigervill is one of the backbones of the Icelandic music scene, providing a rework reminiscent of the early days of Ewan Pearson.

Stream: Spotify - Youtube - Soundcloud
Download: iTunes - Beatport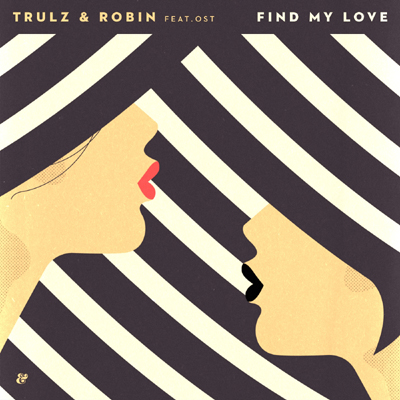 Following releases on Prins Thomas' labels Full Pupp & Rett I Fletta and the seductive 'Me To You' on Eskimo Recordings at the end of last year, 'Find My Love' marks the return of Oslo-based production pair Trulz & Robin. 'Find My Love' features the vocal funk from the renowned Ost from diynamic duo Ost & Kjex. It's another quality example of the exciting things that are happening in the Norwegian club scene nowadays. The uplifting original comes with a darkly sensual, slow-burning groovy remix by Israeli-born, Berlin-based producer Moscoman.

Stream: Spotify - Youtube - Soundcloud
Download: iTunes - Beatport



The Orange Collection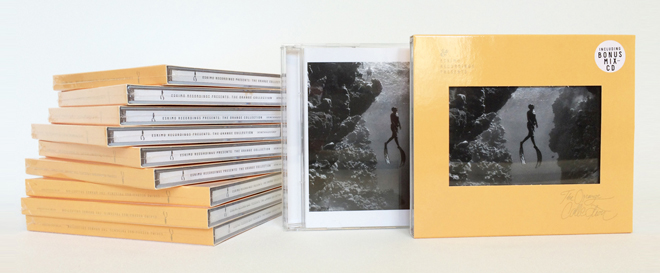 After the Pink, Blue and Green collection, we're proud to present you The Orange Collection.

This is what the tracklist looks like. Have a listen on Spotify, Youtube or Soundcloud!

1. Anoraak - Odds Are Good
2. Ary - Higher
3. Majestique feat. Lakshmi - Renegades
4. Du Tonc - Animals
5. NTEIBINT feat. Birsen – Riptide
6. This Soft Machine - On & On
7. Tarjei Nygård & Are Foss - Flog
8. Moscoman - Fernandez
9. Horixon feat. Maya - Hold It Like I Own It
10. Trulz & Robin feat. Ost - Find My Love
11. Marvin & Guy - Unfailing Fall
12. Hydrogen Sea - Wear Out (Mees Dierdorp Remix)

You can also buy The Orange Collection on for instance Beatport, but if you buy The Orange Collection on CD or iTunes, you will get a mixed version of it as a free bonus!

Here are, amongst others, a few stores that are offering The Orange Collection on CD:
UK: Amazon - Juno - Piccadilly - Rough Trade - Phonica
BE: Fnac - Bilbo
NL: Bol
US: Bent Crayon - Amazon - Cd Universe - Target
DE: JPC - Weltbild - Amazon - Saturn
FR: Fnac - Amazon - Colette
JP: Amazon - Disk Union - HMV - Tower
CH: Soundmedia - CeDe



This Soft Machine mixtape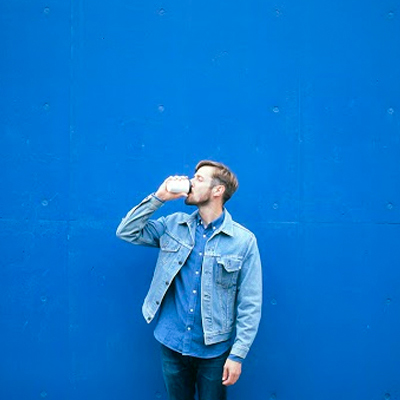 DJ mag asked This Soft Machine to make a podcast for them, check it out here!


And don't forget that this cute 7" of his latest Eskimo single is available in the meantime.