ESKIMO NEWS
New Satin Jackets single out now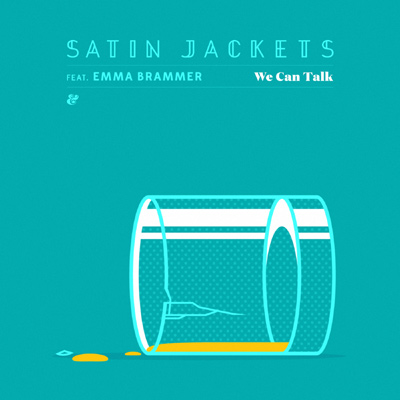 Original darlings of Belgium's long standing Eskimo imprint, Satin Jackets announce their debut album with another unashamedly vocal pop anthem featuring Emma Brammer. "'We Can Talk' sets the pace for the upcoming album," the duo explained, "the album itself will be diverse and versatile. Two years of our heart and soul poured into it so it's going to be the full listening experience."

'We Can Talk' is an enveloping record delivering classy piano melodies, crisp beats and a soaring vocal from Scottish Emma Brammer. Recently featured on BBC Radio, London based Brammer elevates the mood for the new year as she explains, "I was hooked on the track [from] the first time. The lyrics are about the exciting and painful first love - maybe it's not so good for you but it feels historical. Loved working with Tim - just good vibes and good tunes."

This indelible record from Satin Jackets comes with a genre-crushing remix from Portuguese native and Munich-based Moullinex, one of the founders of Discotexas, familiar for stellar remixes of RAC and Röyksopp & Robyn. The package is completed by a stripped back dub version by German producer Larse, renowned for work on Defected and Noir.

Satin Jackets is the brainchild of German music producer Tim Bernhardt alongside lead performer Den Ishu. Their debut album is due for release this April on the Eskimo imprint, having spent the last year between the studio recording it and taking their eponymous live show through the US, Canada, Mexico and Europe, opening their fluid pop appeal and accessible four-to-the-floor groove up to the world at large.

Download/stream the EP here or on Beatport, Youtube or Soundcloud.



Own a piece of Eskimo artwork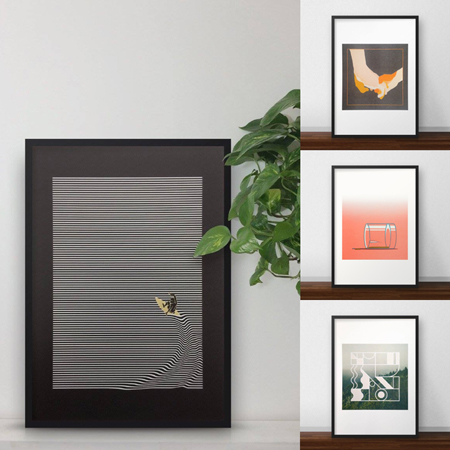 To celebrate our collaboration with designer Jason Marc Wood, we are excited to announce the release of a limited run of risograph and screen printed posters featuring artworks created for the artists of Eskimo. Check out the full collection at Etsy!

More on Jason Marc Wood: jasonmarcwood.com.au



Mixtapes


These should get you started... enjoy!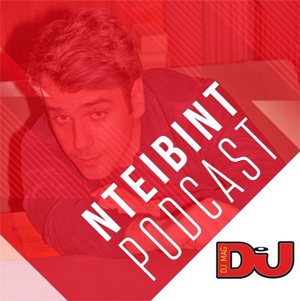 Aeroplane: Thump / Purple Sneakers
Du Tonc
This Soft Machine
Satin Jackets
NTEIBINT



New NTEIBINT single out now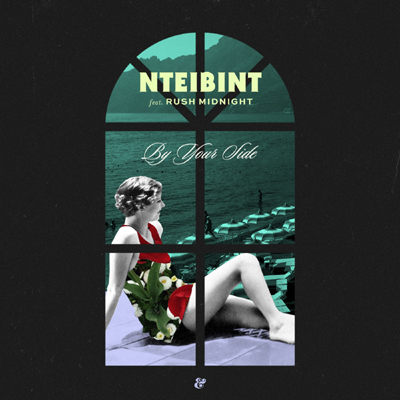 Following on from his huge summer hit 'The Owner', Greek born NTEIBINT returns with 'By Your Side', an equally smooth piece of electro pop featuring Rush Midnight on vocals.

"Some things are meant to happen, that's how I feel about this collaboration with Rush. The initial demo was done a couple of months ago and I felt that Rush would be perfect. 'By Your Side' is a groovy love song, with sad moments. The hidden gem of the release is 'A Baby For My Bass', layers and layers of ideas contributing to a simple yet effective groove, build upon a spiral of synths lines with a simple vocal hook". NTEIBINT

First up is the deliciously mellow and disco tinged track 'By Your Side ', which features the former Twin Shadow bassist Rush Midnight (aka Russ Manning). Brooklyn born Rush Midnight has been writing and producing for a number of years, and has been supported by the likes of Stereogum, Vogue, Consequence of Sound and Pitchfork. He has performed alongside artists including Cashmere Cat, Miami Horror and Blood Orange.

NTEIBINT closes the release with 'A Baby For My Bass' reinforcing his reputation for creating timeless and indelible music. George Bakalakos aka NTEIBINT has been at the forefront of the Greek electronic music scene for a number of years, and currently has a daily radio show on Greek station En Lefko.

Stream: Beatport / Apple Music / Spotify / Youtube / Soundcloud
Download: Beatport Pro / iTunes



Lindstrøm & Prins Thomas 10 years anniversary reissue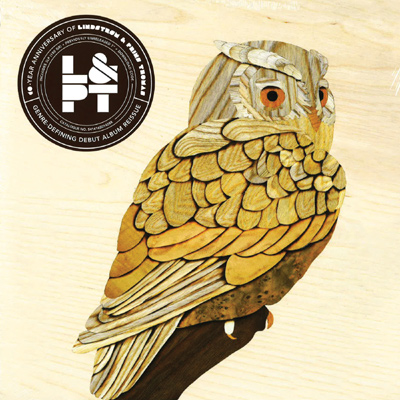 Lindstrøm & Prins Thomas' genre-defining debut album came out as a 3LP in 2005, so we decided to release a 10 year anniversary reissue on 180gr vinyl in a special edition gatefold, including a previously unreleased 7" and a download code.

7" tracklist:
A: Boney M Down
B: Feel AM (Prins Thomas 7" Edit)

Available on: Juno / Decks / Boomkat / Rough Trade / Piccadilly



New Du Tonc single out now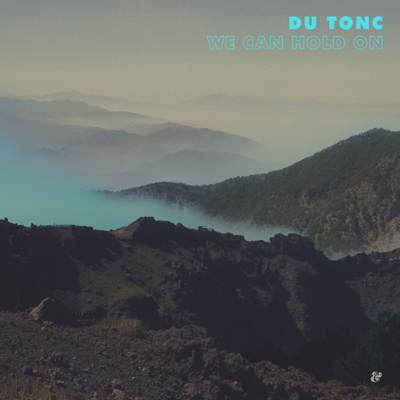 A rondevu in a smokey Parisian nightclub has led to a journey they never expected. With two and a half million soundcloud plays from only a handful of releases, the duo return with their new single 'We Can Hold On' and confirm their debut album will be released on Eskimo Recordings.

Another head spinning future classic, 'We Can Hold On' demonstrates a band finding their stride, cultivating their unique indie/disco sound suffused with pop sensibilities. Du Tonc's string of high profile releases have awarded them the title of Hype machine's 'Ones To Watch'. This summer saw them feature on the Entourage movie soundtrack and hit the number 1 spot on Hype Machine with their rework of Aaliyah's 'Rock The Boat'.

'We Can Hold On' is the bands third release on Eskimo following 'Every Song' and 'Animals' earlier this year.

Stream: Beatport / Apple Music / Spotify / Youtube / Soundcloud
Download: Beatport Pro / iTunes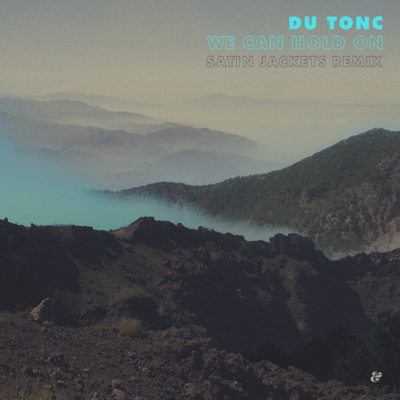 When Du Tonc meets Satin Jackets.. The original version of 'We Can Hold On' demonstrates Du Tonc finding their stride, cultivating their unique indie/disco sound suffused with pop sensibilities. Now Satin Jackets, the iconic German duo, put their own polish on the track, infusing it into a seductive and luminous jewel aspiring to be played on repeat.

Stream: Beatport / Apple Music / Spotify / Youtube / Soundcloud
Download: Beatport Pro / iTunes



Prins Thomas releases new mix on Eskimo


Prins Thomas takes a bow to the original New York nightclub with his new three disc compendium mischieviously entitled 'Paradise Goulash', a marathon adventure into his ingenious and ground-breaking style.

One of Norway's most renowned musical exports, Prins Thomas has fashioned a fresh direction for dance music. As with his peers Todd Terje, Hans-Peter Lindstrom, and some of the city's legendary characters like the mysterious DJ Strangefruit, he has the very laid-back nature of his Oslo residence to thank for encouraging his path, one that has created a global ongoing fascination with retro futurism and cosmic oddities.

Prins Thomas' relationship with the esteemed Eskimo label from Belgium began with the "L&PT" album together with Lindstrom ten years ago, followed by the mix-cd 'Cosmo Galactic Prism' eight years ago. This project brings him full circle back to the imprint. His unending eclecticism is indulged in heavily in 'Paradise Goulash', each disc a gentle wander within the musical mind of 'the Prins', enlisting the help of some superior production talents from the notorious Robert Hood, Actress, Marcellus Pittman, Young Marco, I:Cube and Hieroglyphic Being, as well as wholly obscure material unlikely to have been heard before.

"The music contained within is a willfully diverse collection of music that I hope you'll find pleasing to your ears. Much like a bowl of goulash, not all the ingredients might be to your liking. It is undeniably more rustic roadside tavern than refined dining but I hope you already trust me behind the pots and pans. I have been spoilt for choice by the many fine ingredients available to me and have become somewhat blinded in compiling the final tracklist. However, the end result has now been tested on my nearest and dearest to approval. I present to you, my own special "Paradise Goulash." Prins Thomas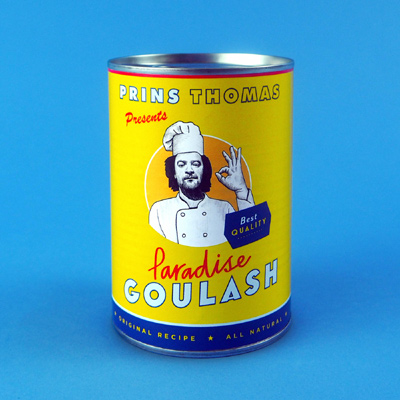 Paradise Goulash is being released in various formats:
3CD (mixed): Rough Trade / Amazon / Bol / Fnac
3LP (unmixed selection of tracks from the mix): Juno / Deejay / Phonica
Limited tin can (incl. a memory-stick with the three mixes as mp3's): Juno / Deejay / DiscoPiu
Digital download (3 mixes + all unmixed tracks): iTunes / Beatport / Juno Download

Here are some online tasters: Youtube / Soundcloud


Furthermore Prins Thomas made a few edits and alternative versions of tracks featured in his mix.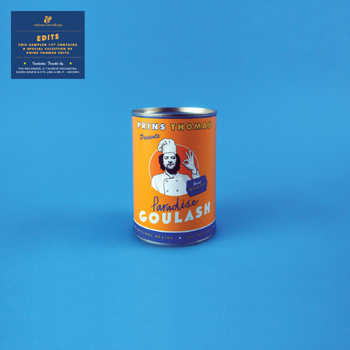 Edits: Soundcloud
12": Piccadilly / Redeye / Bordello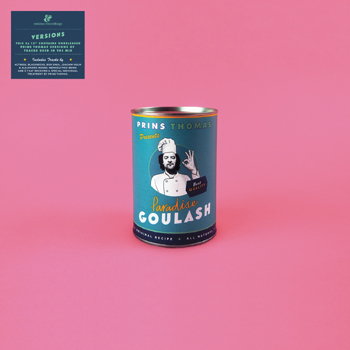 Versions: Soundcloud
2LP: Juno / Deejay / Decks
Download: Beatport / iTunes
Stream: Spotify / Apple Music